NOT JUST FOR MEN
Riding a motorbike has been a stereotypically male dominated activity for a long time, however the amount of women who ride is on the increase across the western world and particularly, here in Northern Ireland.
We are extremely proud to help drive the change in perception that riding a bike is a masculine only activity. From hosting regular women-only events and taking part in female biking events across the UK and Ireland, it is our desire to encourage women of all ages to pick up a motorcycle.
If you want to learn more about our female-only events, please get in touch!
CALL NOW
EMAIL US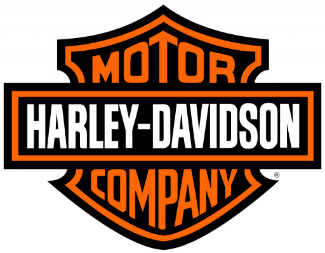 LISTEN TO OUR FEMALE STUDENTS
Very professional, friendly, helpful and caring. I started my lessons in July and passed in November. Absolutely thrilled with the help and service I received throughout this journey. Highly recommended
Catlin - NOV 2018
I highly recommend A Plus Motoring Academy! Ali, Roly & Hugh are very professional, patient, encouraging but at the same time put you at ease and make the lessons enjoyable with great craic! From CBT to my full licence with a pass first time I really can't recommend them enough and I loved every minute of it!
Kerry - AUG 2018
Would highly recommend A Plus motoring after previous mess about instructer I was able to smash a 1st time pass with these alot of patients and extremely friendly and professionally 5 stars for use guys espically Ali will miss the crack!
Stacey - AUG 2018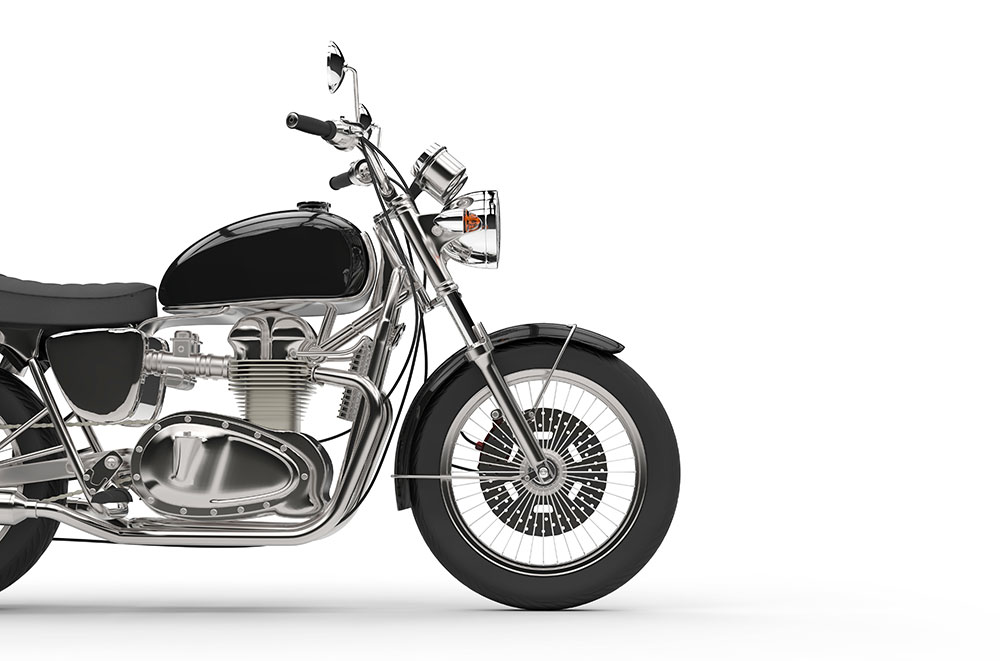 OUR TRACK RECORD
We have helped countless ambitious women realise their dream of learning to ride a motorbike. With fully qualified female instructors available to teach you, you can be sure you are in good hands! Our lessons are designed to teach you everything you need to know to get going & to have a bit of fun along the way!
We have selected the most reliable and safe motorcycles to learn to ride on. Our previous students often remark on how comfortable the bikes are to learn on, which tends to influence their choice of motorbike to purchase once they have passed their test.
We are sure you will have a great time learning to ride on our bikes and you are welcome to call down and sit on one before you commit to taking lessons.
FAQS
NEED HELP WITH THE THEORY?
We have pulled together some advice on how to pass the motorbike theory test. Please take a look and if you have any more questions, feel free to contact us!
THEORY HELP
INTERNATIONAL FEMALE RIDERS DAY
International Female Riders' Day was held on Saturday 4 May 2019. From humble beginnings in Ireland in 2012 when only a handful of female riders took part, this year there were 75 bikes and approximately 100 ladies left The Well in Moate en route to Belvedere House Gardens and Park, Mullingar. The ladies had travelled from all corners of Northern and Southern Ireland, Scotland and England. The event is organised in Ireland by the Celtic Sisterhood (Female Bikers) Est 2012.
Each year a lady is picked to lead the rideout and this year Kerry Coburn (a former student) had the honour of leading the bikes.
Once at Belvedere House, the obligatory pictures were taken including 1 which paid tribute to the Women Riders World Relay. Known as the 'knicker girls' these photos are now legendary and every year honours someone or a company or club that has shown outstanding dedication to lady riders.
On Saturday night there was a meal at the Shamrock Lodge Hotel and afterwards presentation of awards, which included a special achievement award to Jacqui Mates who has been riding motorbikes for 50 years, Kay Dowling who was the founder of the first ever all female motorcycle club and women's racing club in Ireland and a pioneer in introducing women to motorcycle racing 40 years ago. A new award sponsored by A Plus Motoring Academy in memory of Lesley Duncan (a member of the Celtic Sisterhood) for outstanding achievement in motorcycle sport and was given to Yvonne Montgomery, road racer. Finally the Irish Female Biker of the year was given to Gill McFadden. This award is decided by a public vote.
There were a number of other awards which included the best dressed bike and biker! There were all sorts of outfits, from a Teletubby to a biker chick and even 3 monkeys - hear no evil, see no evil, speak no evil!
A run also took place in association with the Celtic Sisterhood in the north east of England, leaving the Angel of the North and finishing in the Manor House Inn at Derwent Reservoir. There was another group in Wisconsin USA - a total of 54 ladies who met up for a lunch and a run. They also had a last minute rider join them who was picking up her bike at the dealership they met up at. She asked if she could join in and she was 80 years young!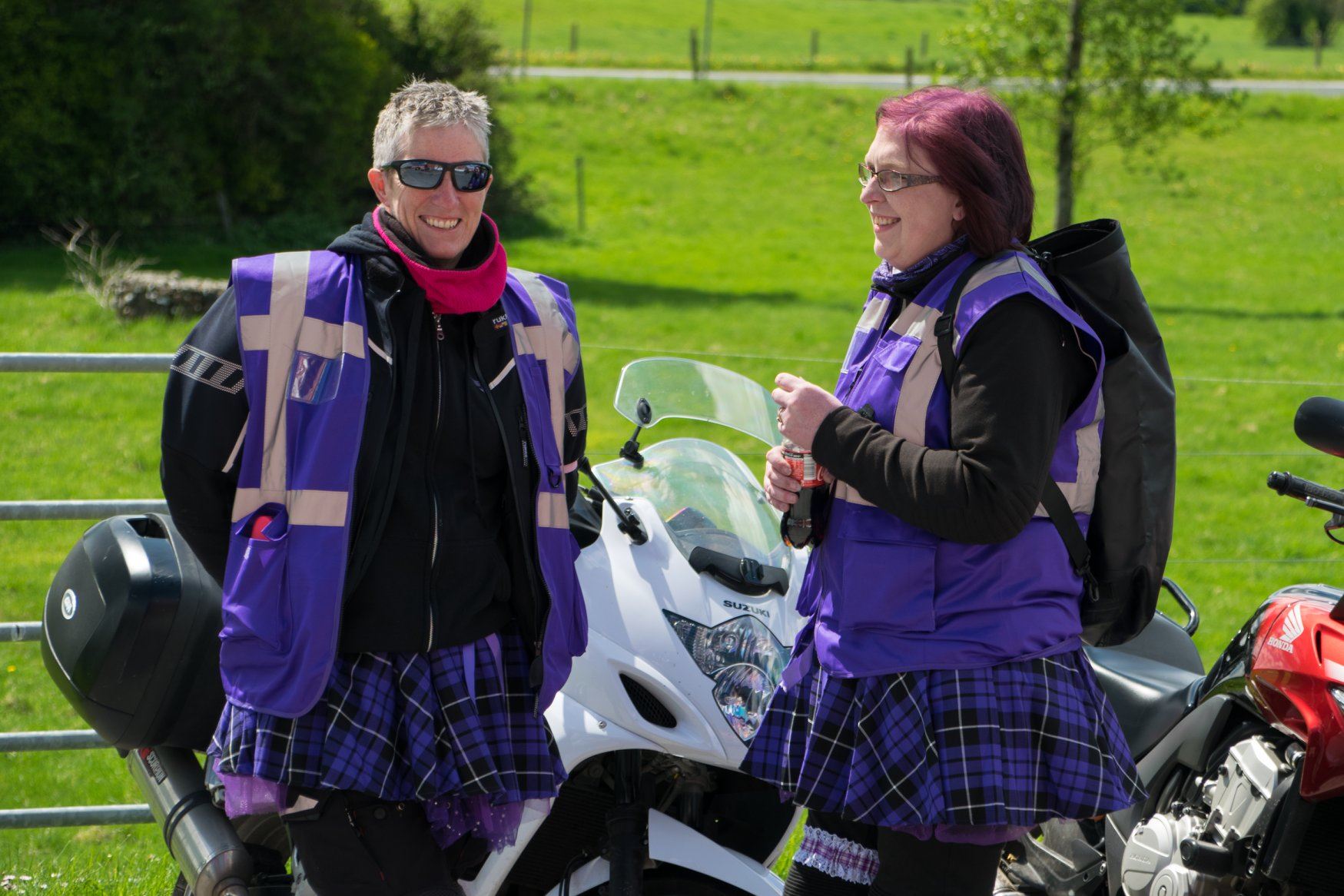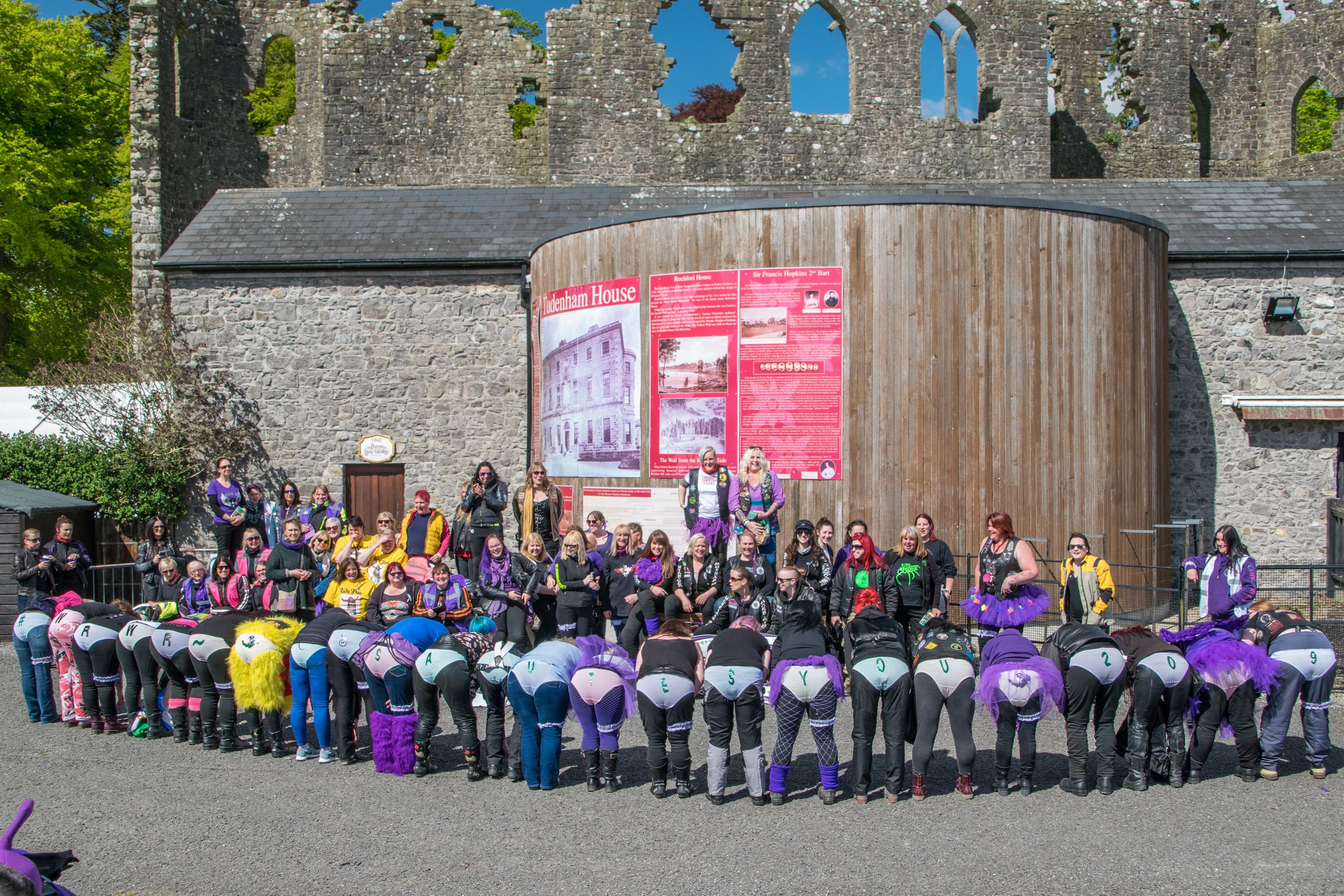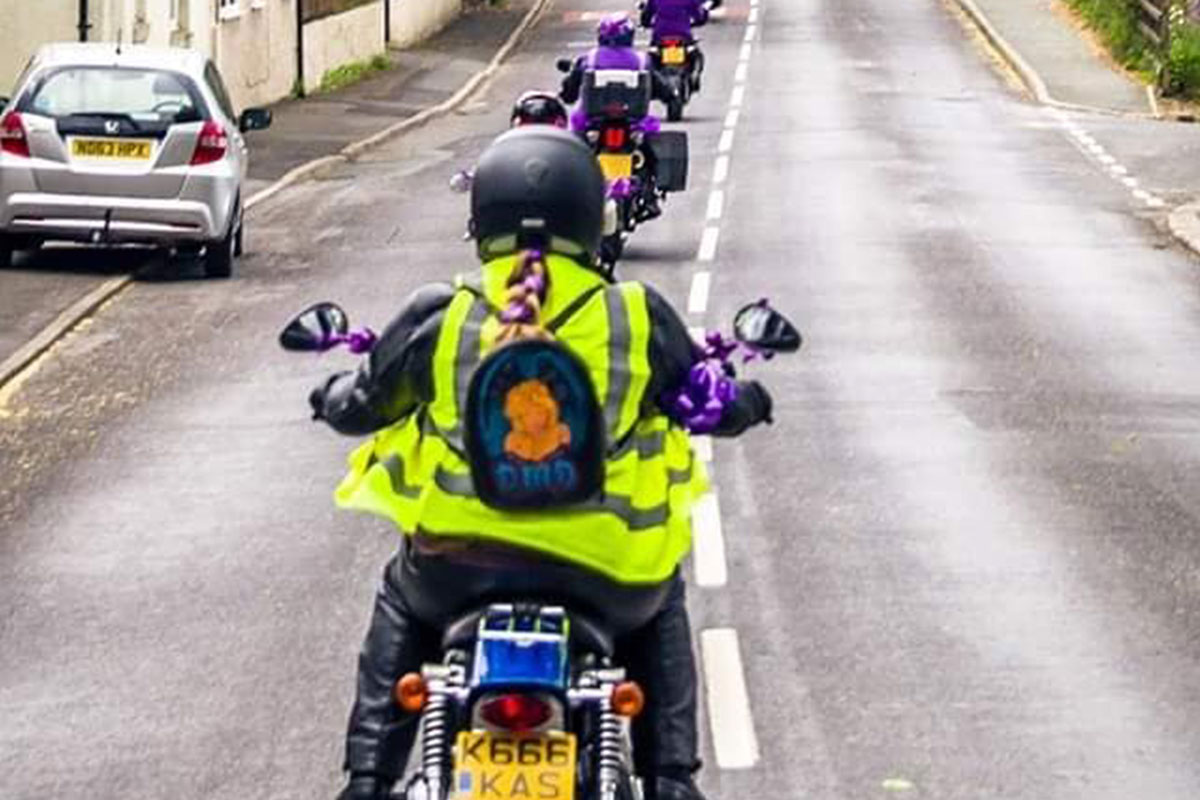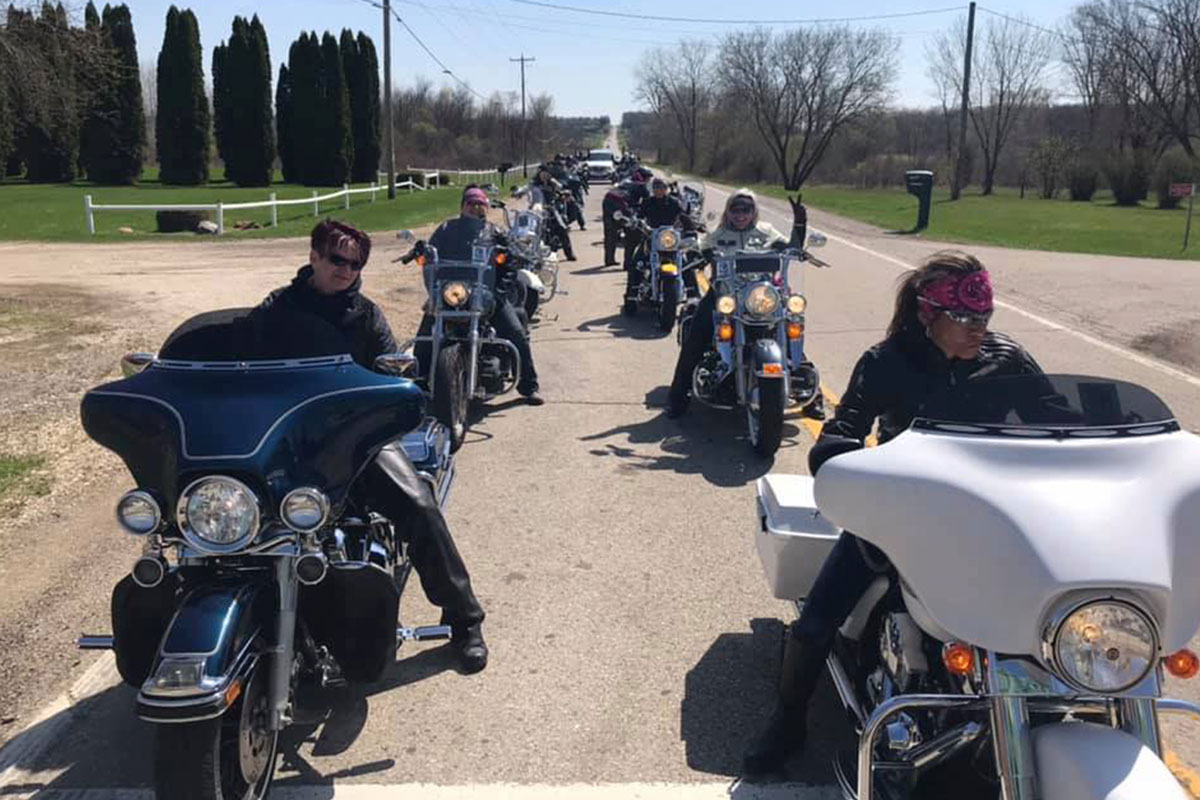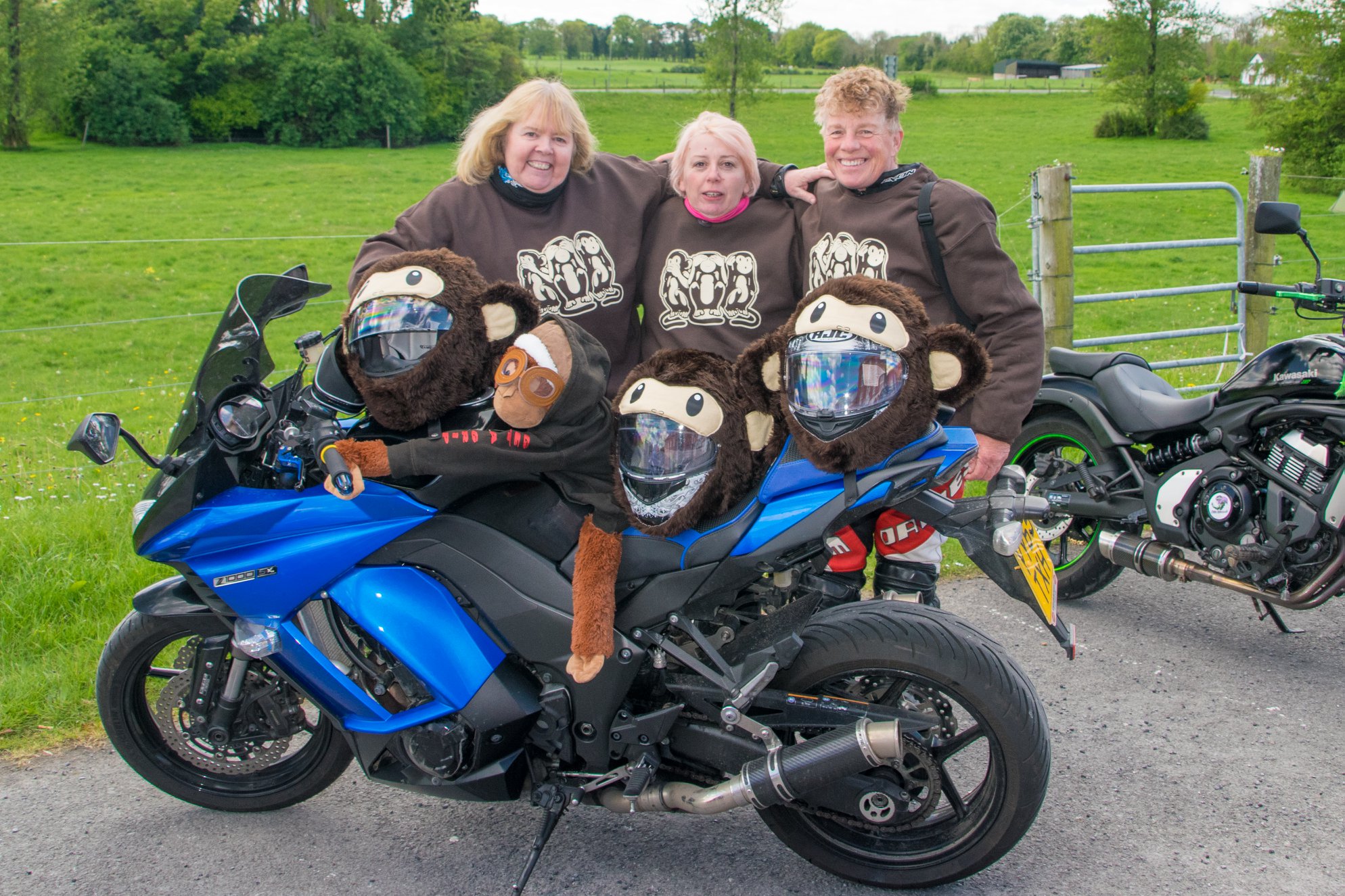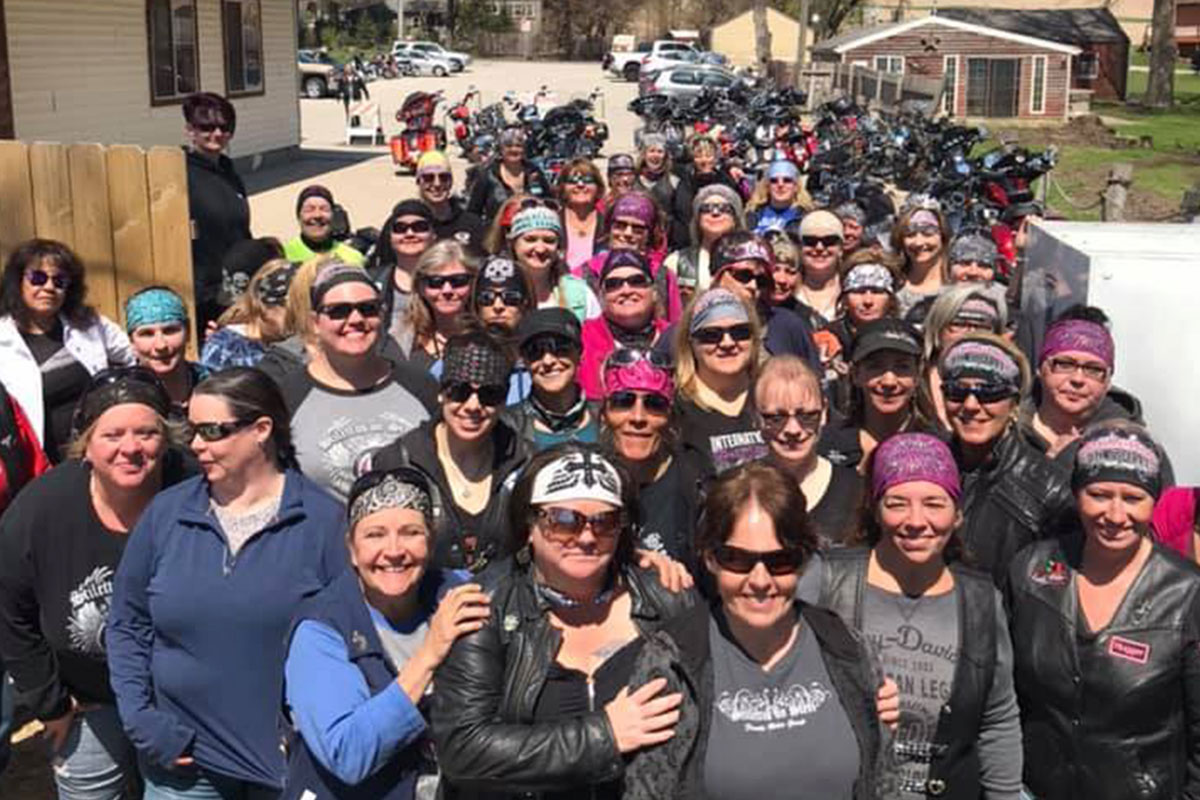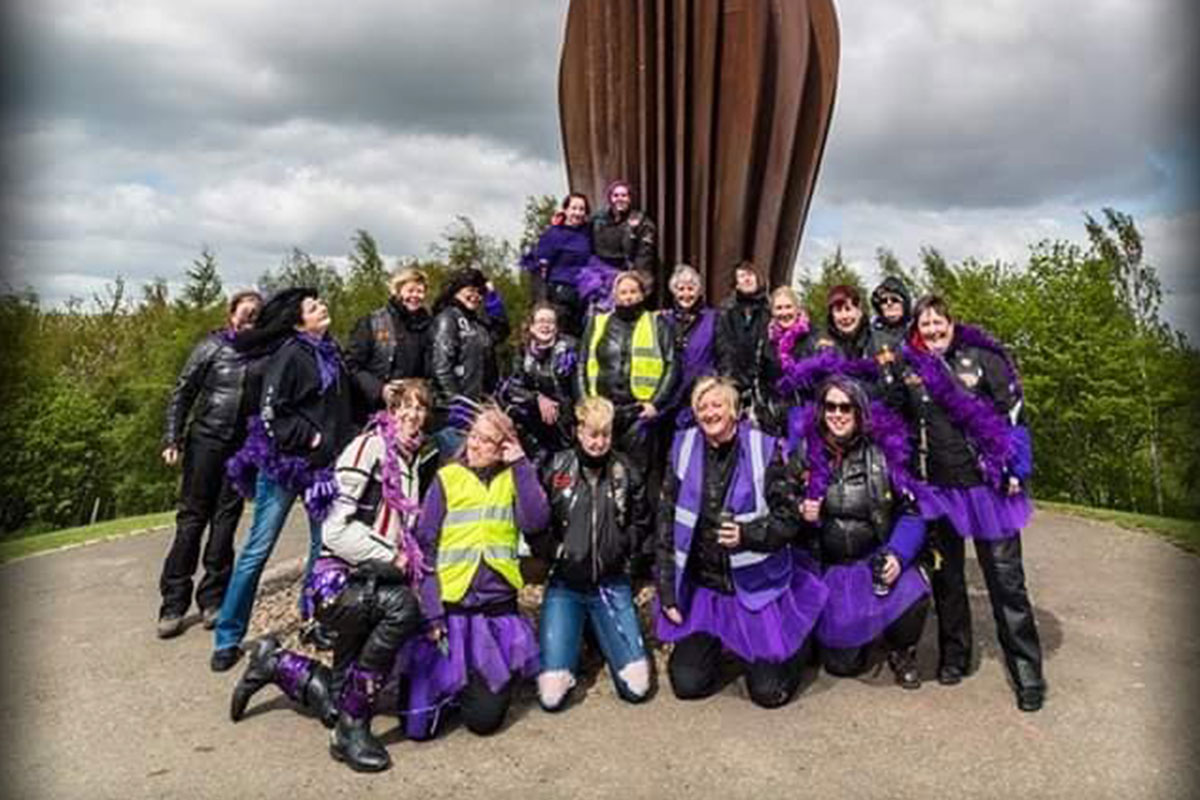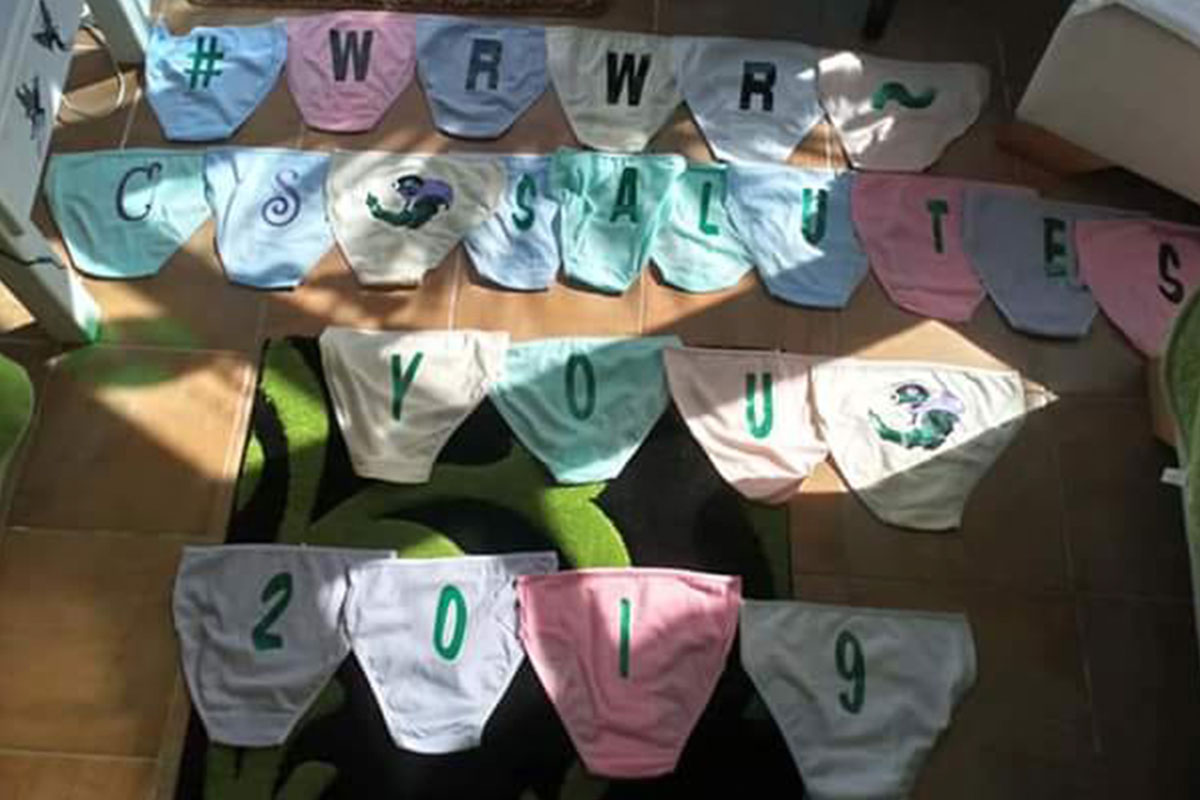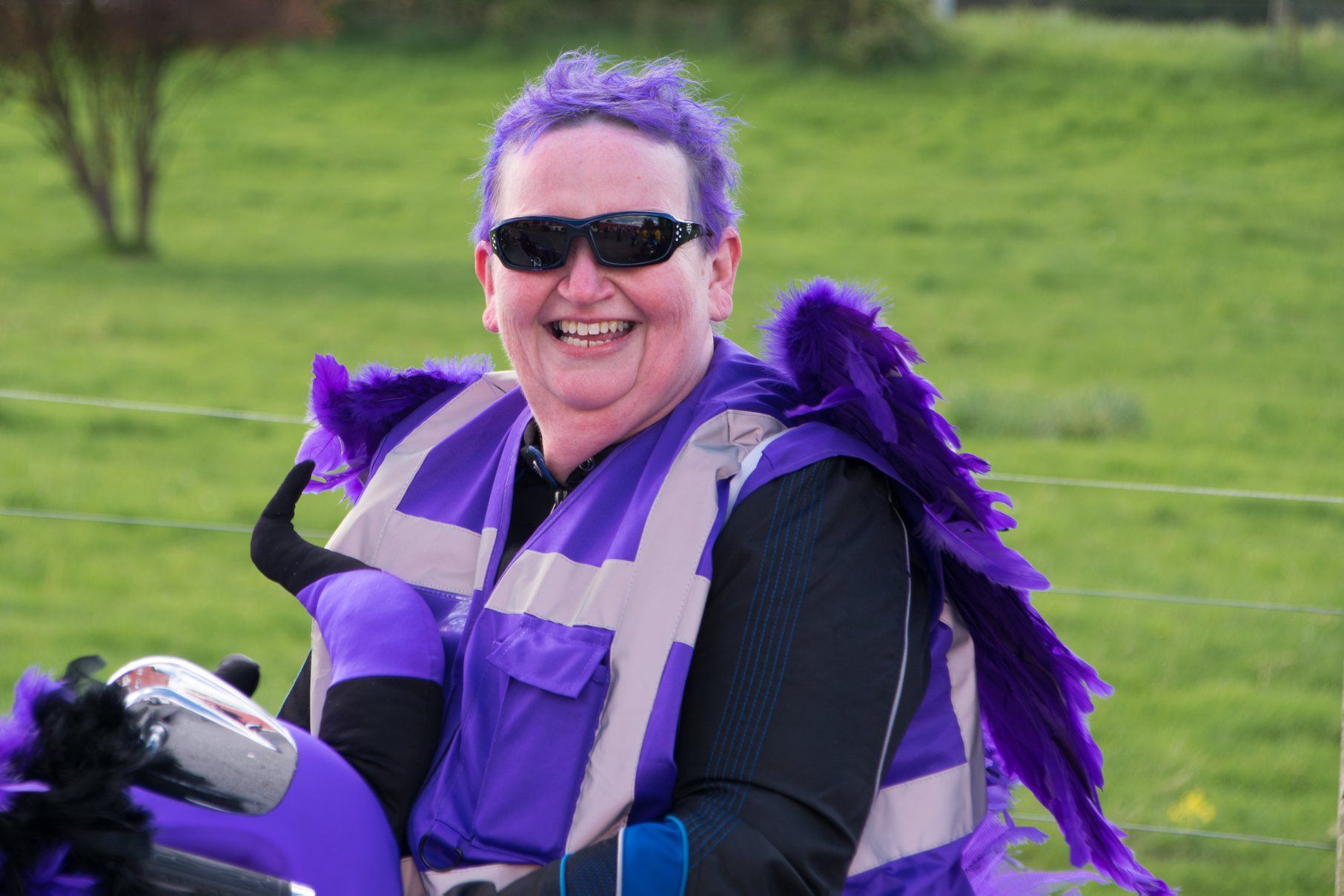 SEEN ENOUGH?
You've probably been thinking about this for a while, taking the first step is always the hardest part. Get in touch now to start your journey to life on two wheels!
TALK TO US